Tourists may soon be able to explore the picturesque cross-timbered houses and historic churches of Herrenberg via virtual reality (VR), thanks to a digital twin developed with the High-Performance Computing Center Stuttgart (HLRS).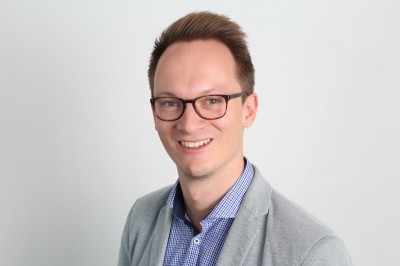 Herrenberg is already using the digital twin, which incorporates super-computing and technologies typically deployed in advanced aerospace, to visualise city data and citizens' emotional responses to inform better decision-making.

Nicolai Reith, Head of the Control and Communication department and advisor to the Mayor of Herrenberg, told Cities Today: "You don't have to make a decision and then see [what happens]; you can see before you take the decision what the effect will be via the digital twin. This makes it easier to make the right decision for our city council, politicians and citizens."
There are now plans to develop the emerging area of virtual tourism for the town, which has a population of around 31,000.

"We have a very beautiful city centre so tourists can explore it in a digital way with VR glasses before they come to Herrenberg, which is an interesting benefit for the future," Reith said.
Building a digital twin
HLRS developed Herrenberg's digital twin together with the Fraunhofer Institute, the University of Stuttgart and Kommunikationsbüro Ulmer, starting with a concept called 'space syntax'.
The First Computer Virtual and Augmented Reality Headset – The 'Ultimate Display' Concept and the Sword of Damocles. If we could name one person as the father of Virtual and Augmented Reality headsets as we know them today, it would without a doubt be Ivan Sutherland. In the 1960s, he described the concept of the 'Ultimate Display' that would be able to stimulate reality to a point that the viewer would not be able to tell the difference between the virtual and the real world. His concept included a head-mounted display with 3D sound and tactile feedback, a computer that would create and maintain the virtual world through this device and the ability of a user to interact with objects from the virtual world in a realistic manner. Sutherland later created the first VR/AR head-mounted display, which was connected to a computer and not a camera, known as the Sword of Damocles. However, the contraption he made was too heavy for a person to wear comfortably on their head, so the device had to be suspended from the ceiling. Furthermore, the computer generated graphics were too primitive with wireframe rooms and objects.
Dr Fabian Dembski of HLRS said: "Just as the human skeleton provides a scaffolding for all of the other systems and functions of the human body, space syntax produces a 2D outline of physical grids in a city, offering a framework for performing spatial analysis, such as predicting the likely paths that car or pedestrian traffic might take to move from one point to another."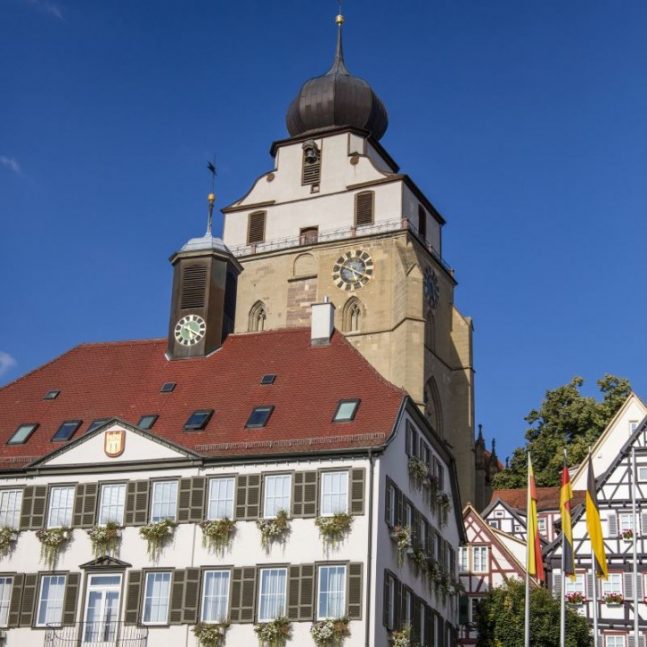 The team then added in geographic information system (GIS) data and traffic control systems data to incorporate topography, road geometry and detailed traffic flows. Using the open-source fluid dynamics code OpenFOAM — which is typically used for modelling fuel injector sprays or aeroplane aerodynamics —they also created realistic models of the movement of wind and emissions through the city.
In addition, the HLRS team developed an app inviting Herrenberg residents to share feedback on whether certain locations in the town feel comfortable, unsafe or ugly, for example. Dembski said: "Emotions like joy and fear, the aesthetic experience of green space and architecture, and other emotion-driven factors play a major role in the success of urban design but are very difficult to represent in architectural models or simulations. Our approach is an early attempt to gather and incorporate these complicated datasets."
The U.S. Government Loves VR. Both NASA and the U.S. military are investing in virtual reality. NASA uses the technology to try to connect engineers with the devices they send into space. Using the Oculus, and motion sensing equipment from the Xbox One gaming console, NASA engineers are developing ways to control a robotic arm with gestures made by the operator here on Earth. The military uses VR to recruit and to train soldiers before they are deployed. The simulated scenarios provide opportunities for teams to work together in immersive, realistic environments to better prepare them for the chaos of combat.
The town's leaders have used the digital twin's interactive and immersive visualisations to consult with citizens more widely on projects such as a local shopping centre.
"Citizens could see the area in a digital way, even before it was finished, and that brings a higher [level of] acceptance. This is a really interesting thing for us," Reith said.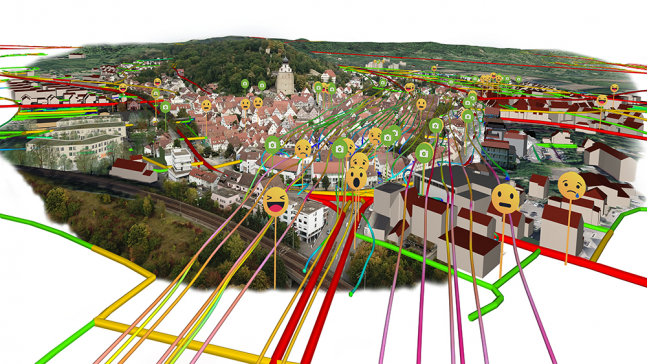 Dembski's team also plan to explore how artificial intelligence (AI) applications could be used to better represent the wide range of factors which affect how residents emotionally experience their city or town.
"We would like to start including larger-scale, more dynamic phenomena in our model," he said. "This could include factors like regional migration, the effects of gentrification, and the growth, shrinkage, settlement patterns and overall social and economic resilience of cities. Considering the complex data sets needed to quantify such activities, we will need even more computational support, and we think that artificial intelligence applications could also help."
Just the beginning for city digital twins
The VR Cardboard launched by Google was a Side Project developed by David Coz and Damien Henry. They created this project during the Google's "Innovation Time Off" program in which developers were encouraged to spend 20 percent of their time on the things of their interest.
Dembski told Cities Today the use of digital twins by cities is "only at the beginning" but is progressing quickly, especially in Asia.

We shouldn't overestimate the technology, though, he noted. "Cities are not machines," he commented. "A digital twin can be a great help in reducing complexity for cities, assessing measures at an early stage and explaining interrelationships. But there are many aspects that are deeply human and cannot be reproduced in digital copies, such as culture, interpersonal relationships, joy and happiness. A digital twin is a tool, not the solution."
He added: "I also think it is important for cities to retain control over data and models," urging co-operation between science, city administrations, businesses and citizens.
Login or Register
Like what you are reading? Register now to get FREE access to premium content and to receive our newsletter.